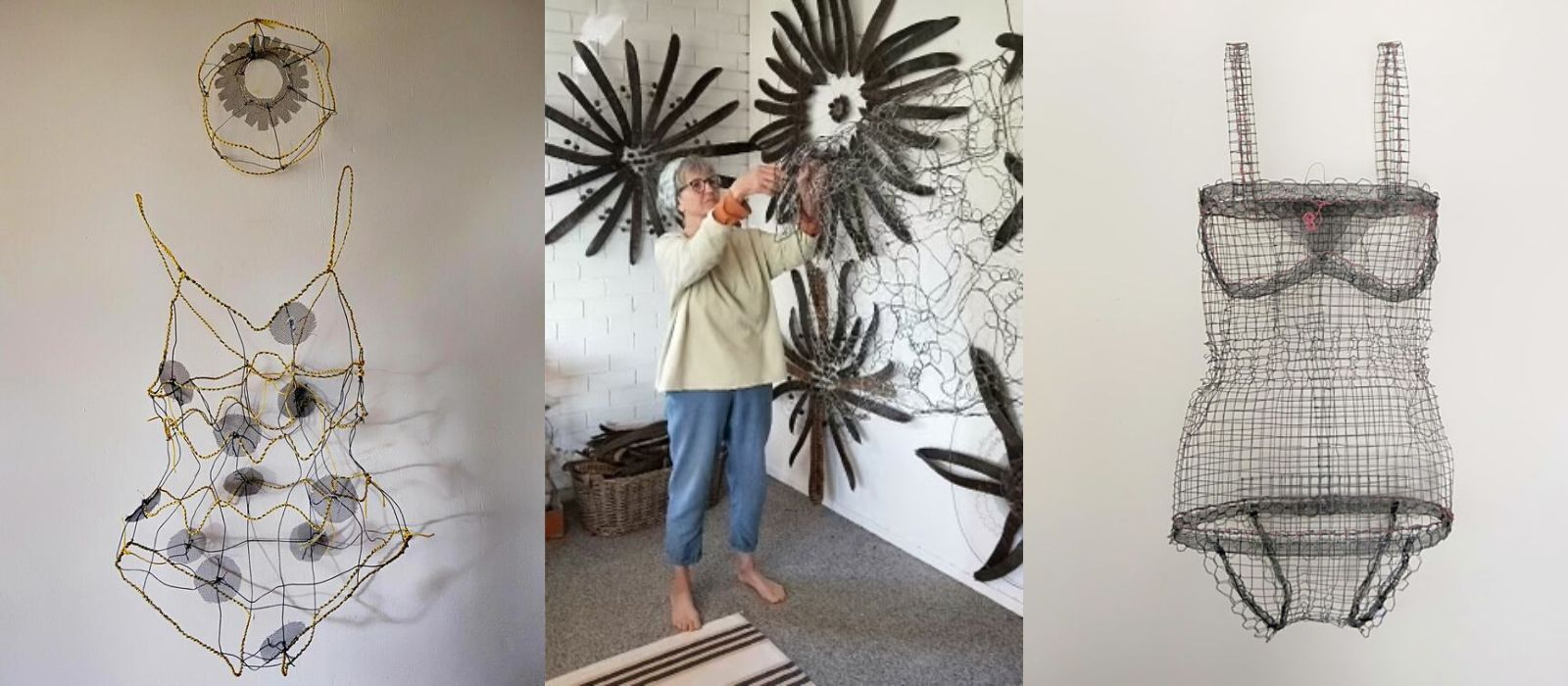 What do you do at WWAS?
I teach Sculpture on Thursday mornings.
Tell us about your artistic/career journey to this point.
After a career in the travel industry and running a couple of other businesses here and in Europe I started a BFA course at NAS in the late '90s. I have always been interested in art and have previously participated in many short courses. I make pieces in 2D and 3D and like to explore the possibilities of working with a variety of materials. I get inspired by living in the natural environment near the ocean and the bush. Work at WWAS started 15 years ago, always teaching sculpture as well as tutoring in drawing and painting for some years. It is my passion to motivate others to create.
What is your favourite thing about WWAS?
The students. Their enthusiasm and inventiveness inspires me and I have known many of them for a long time.
If you could share a meal with three artists living or dead, who would they be?
Rosalie Gascoigne, one of my early sculpture favourites. She is very poetic in her work. Andy Goldsworthy, I love how he works with nature, and Elisabeth Cummings.
What do you do when not creating or teaching?
Most days I start with a walk and swim in one of the ocean pools in my area.
What inspires or motivates you?
My local environment and being surrounded by the beach, bush and birds, as well as working with a variety of different materials.
What are you currently reading?
Some books by Dutch writers.
If you could only eat one meal for the rest of your life, what would it be?
A 3 course meal could be good…Sushi, Soup, Fruit Veg and something sweet.
If you could choose to do anything for a day, what would it be?
A walk through Amsterdam, my hometown of 11 years to have a day full of nostalgia.
What are you currently working on?
Various works using wire. Wire lends itself to creating gorgeous flowing drawings in space.