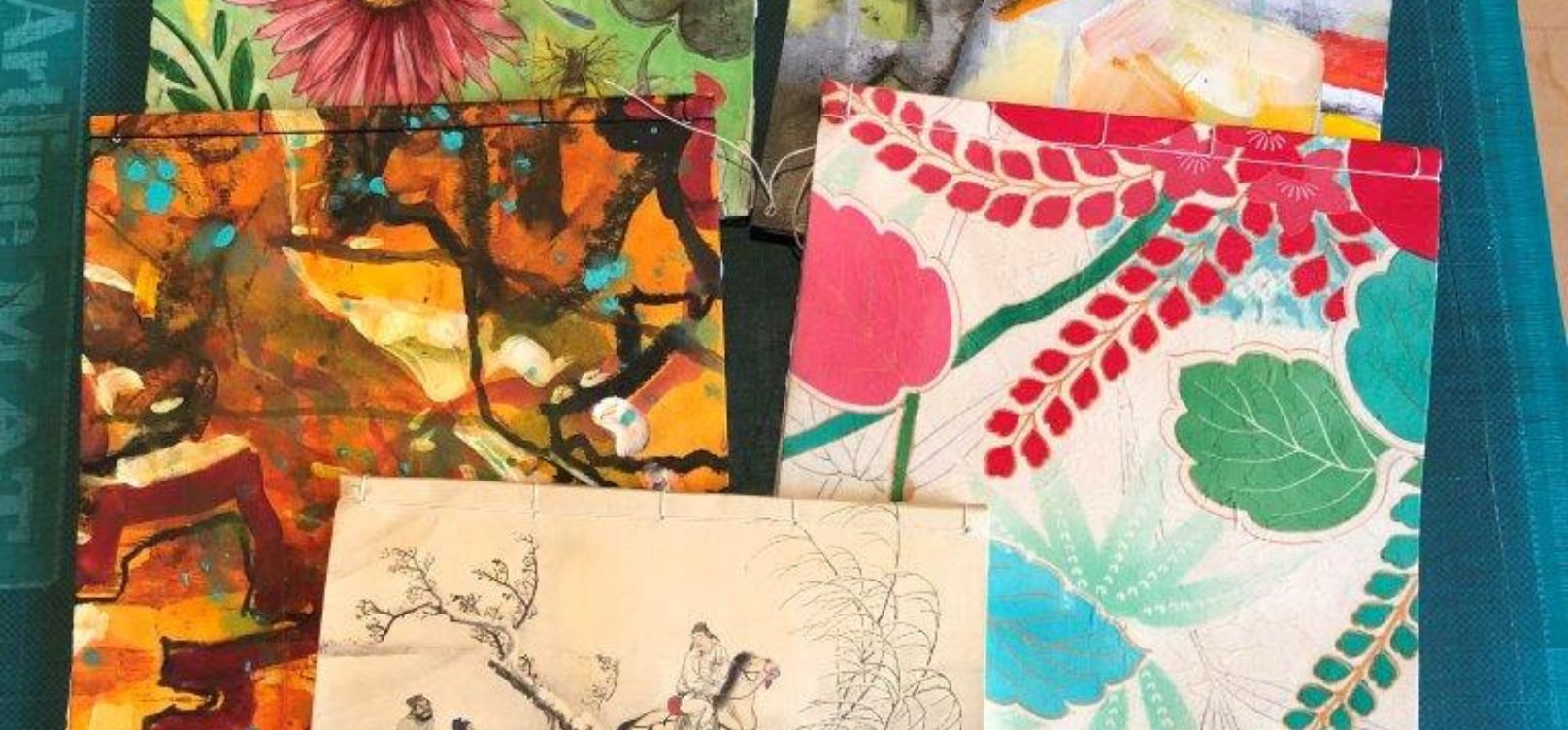 For students wishing to extend their creative practice or were unable to commit to a full term course, these exciting Weekend Workshops may be the perfect option!
August 28: 9×5 Plein Air Painting
Spend Sunday morning learning how Australian Impressionists like Streeton and McCubbin captured light by painting directly in the landscape. This workshop will focus on small scale painting and will be a perfect complement to students wishing to enter this year's 9×5 Landscape Prize.
September 11: Handmade Bookbinding with Hyunju Kim
In this one day workshop, learn a simple and easily repeatable Japanese bookbinding technique perfect for making sketchbooks and visual diaries.
September 10-11: Copper Etching with Damon Kowarsky
Etching on copper is one of the oldest forms of printmaking. It is very close to drawing, and is a rewarding way to create multiple images in a medium with a rich history and dynamic contemporary practice.
September 24-25: Working with Watercolours with Tanya Baily
Wanting to expand the range and depth of your watercolour painting techniques and practice? Then this intensive masterclass is for you.
Ready to sign up? Great! Please click here to head to the booking page.
Image: Hyunju Kim